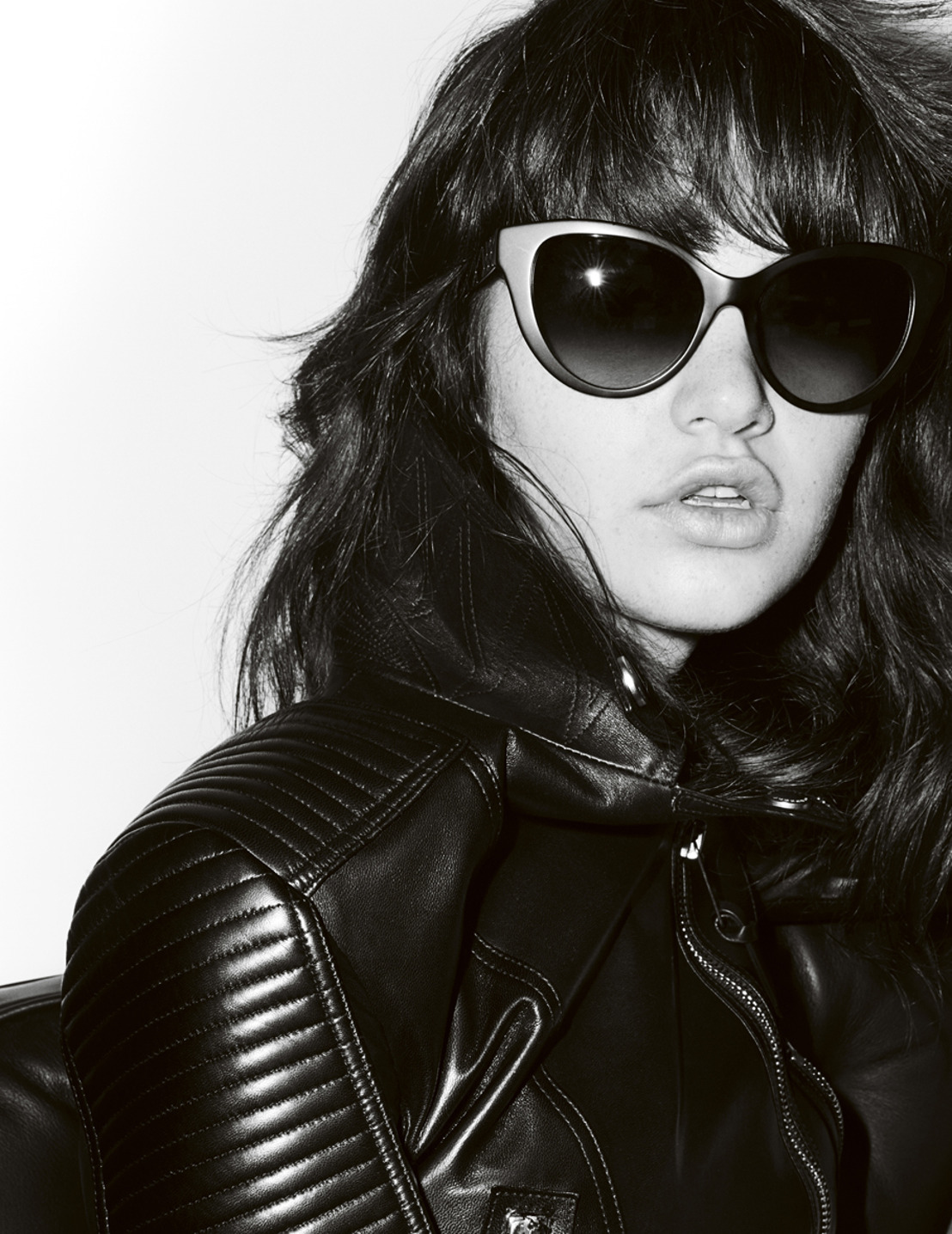 BURBERRY PRESENTA "REGENT COLLECTION"
BURBERRY REVIVE SU DISEÑO DE CUADROS EN SU NUEVA COLECCIÓN DE GAFAS PARA MUJER
Martes 29 de marzo de 2016 — Burberry presenta la nueva colección de eyewear Primavera/Verano 2016 para mujeres, inspirada en su tienda insignia global en Londres.
Burberry presenta The Regent Collection, su nueva colección primavera/verano 2016 de gafas para mujer. Inspirada en su tienda insignia global ubicada en el 121 de Regent Street, en Londres –un espacio definido por los contrastes, que combina la innovación digital con la arquitectura monumental del siglo XIX, The Regent Collection celebra esta interacción entre lo antiguo y lo nuevo con una interpretación moderna del diseño icónico de cuadros de Burberry.
Muy arraigado en la historia de Burberry, el diseño de cuadros apareció en un principio como revestimiento de un abrigo impermeable de la marca.
Hoy en día, los cuadros son reconocidos alrededor del mundo y son un elemento distintivo de las bufandas de cashmere, trench coats, ropa y accesorios de la firma. Con este célebre diseño, The Regent Collection marca la primera vez que se utilizan los cuadros en el frente de las gafas.
Disponibles en montura cat-eye, mariposa, redonda oversized y cuadrada, y con estilos visuales en diseños ovalados y rectangulares, The Regent Collection reproduce los cuadros de 3 maneras diferentes: cuadros repujados en metal utilizando un proceso de estampado, degradado de cuadros creado a partir de un molde en 3D para obtener un efecto gráfico contemporáneo, y diseño de cuadros all-over.
La gama de colores incluye: rojo festivo, caramelo, negro clásico y carey, así como rosa pálido de efecto degradado y trench, en acetato translúcido frosted matte, metal pulido y brillante.
The Regent Collection se develó en la campaña publicitaria global Burberry primavera/verano 2016, tomada en Londres por el fotógrafo Mario Testino bajo la dirección creativa de Christopher Bailey, director creativo y CEO de Burberry.