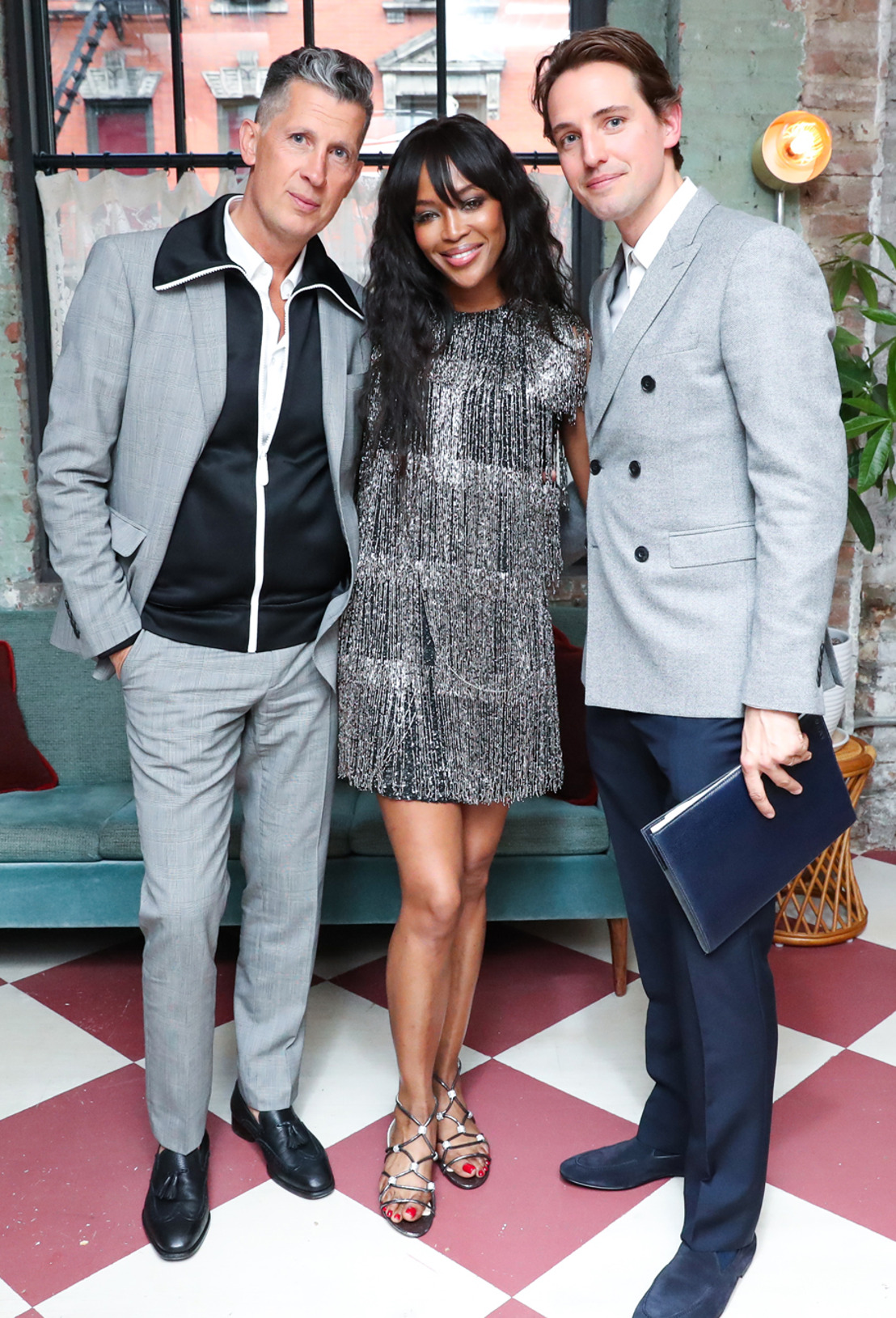 BURBERRY Y W MAGAZINE CELEBRAN EL QUINTO ANIVERSARIO DE PADDLE8'S
Miércoles 8 de junio de 2016 —

Burberry, el editor de W magazine, Stefano Tonchi y el co-fundador de Paddle8, Alexander Gilkes ofrecieron un evento en Nueva York ayer por la noche para celebrar el quinto aniversario de Paddle8.

Al evento asistieron más de 150 personas incluyendo Naomi Campbell, Miroslava Duma, Jessica Hart, Lexi Boling, Ben Allen, Maria Borges, Fiona Byrne, Cleo Wade, Margot, Edward Enninful, Katherine Bernhardt, Marianne Boesky, Sue Hostetler, Will Cotton, Rose Dergan, Christophe de Menil, Douglas Friedman, David Morehouse, Caspar Jopling, Misha Nonoo, Danielle Bernstein, Jessica May Underwood, Indre Rockefeller, Peter Brandt Jr, Princess Maria-Olympia of Greece and Denmark, Trent Fraser, Phil Winser, Joey Jalleo, Martine, Alexandre and Prosper Assouline, Sofie Elgort, Lexi Bowes-Lyon, Jessica Joffe y Stavros Niarchos.

Lanzado en 2011, Paddle 8 ha creado un destino para la nueva generación de coleccionistas de arte, combinando la eficiencia del e-commerce con el expertise y elegancia de una casa de subastas tradicional.

La noche de ayer, se celebró su crecimiento y las subastas que han presentado incluyendo algunas que sobresalen porque han sido curadas por personas culturalmente sobresalientes como Tracey Emin, Diamen Hirst, Grace Coddington, Lynn Wyatt, Bob Colacello, Jean Pigozzi y más.