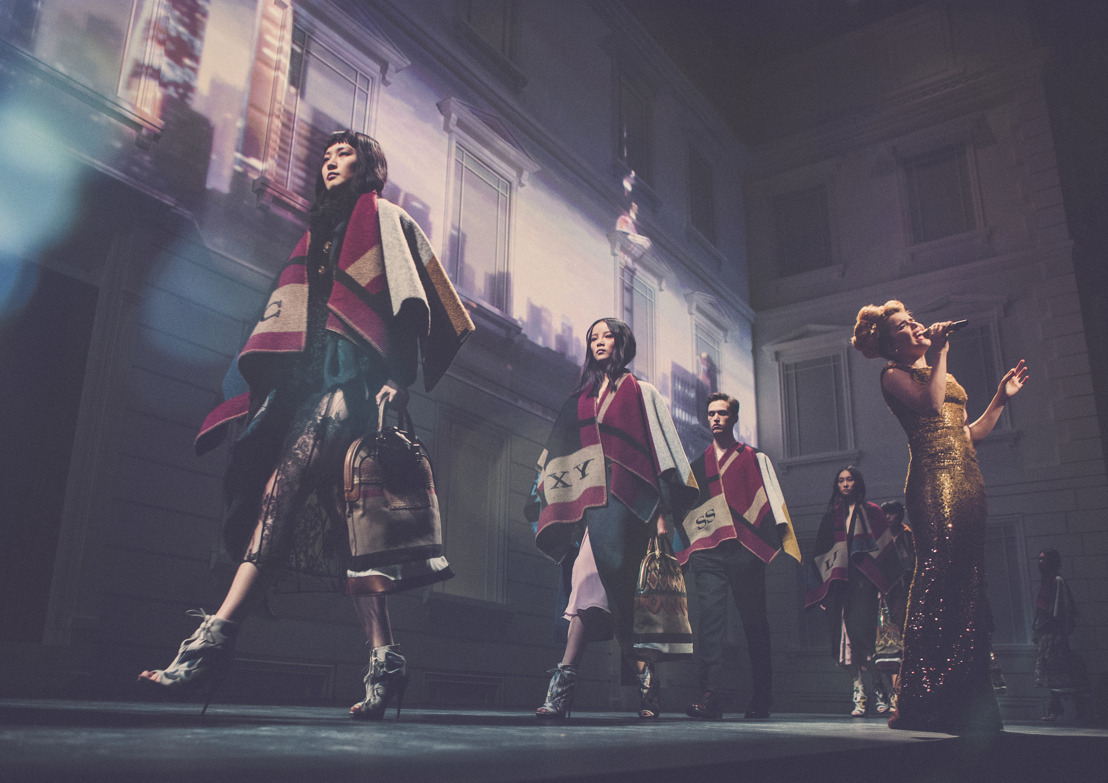 BURBERRY RINDE HOMENAJE A 17 AÑOS DE SUS SOUNDTRACKS
Wednesday, February 7, 2018 — "La música me ha influenciado profundamente desde muy joven y siempre ha sido un acompañante emotivo en mi vida. Esta pasión me ha llevado a tener un gusto amplio y variado por la música con un amor particular por los artistas británicos, tanto nuevos como viejos. Es algo a lo que vuelvo constantemente como fuente de inspiración - desde proporcionar los paisajes sonoros a nuestros espectáculos, pasando por actuaciones en vivo en nuestros eventos, hasta grabar videos musicales de los artistas más nuevos al principio de sus carreras.
'17 Years of Soundtracks' es la manera perfecta de celebrar la increíble lista de músicos que me han ayudado a dar forma a mi trayectoria en Burberry, ya sea directamente a través de grabaciones exclusivas o prestando sus canciones de fondo a nuestras experiencias. Este mosaico de temas es un homenaje musical al pasado, presente y futuro de Burberry, que espero no sólo introduzca nueva música al público, sino que también permita un redescubrimiento musical ".
Christopher Bailey, presidente y director creativo de Burberry
CIUDAD DE MÉXICO, MÉXICO, A 7 DE FEBRERO DEL 2018
Burberry celebra su larga relación con la música con una lista de reproducción especial, disponible en Apple Music, con más de 200 temas que han definido algunos de los momentos más memorables de la marca en los últimos 17 años.
Desde que se unió a Burberry en 2001, Christopher Bailey ha consolidado la música y el apoyo de los músicos, en el corazón de la experiencia comercial de la marca, las pasarelas, los eventos y campañas globales. Esta nueva lista de reproducción de Apple Music permite a los suscriptores explorar y disfrutar de los sonidos que han dado forma a la marca a lo largo de su historia contemporánea.
'17 Years of Soundtracks' ha sido curada por Christopher Bailey, e incluirá lo siguiente:
Canciones que aparecen en los soundtracks de las pasarelas de Christopher para Burberry, incluyendo Adele, Pet Shop Boys, Elton John, The Cure, Dusty Springfield, Elvis Costello, Birdy and Marina y The Diamonds, así como los artistas acústicos Misty Miller y Anna Calvi.

Pistas de artistas que actuaron en vivo para los eventos más memorables de Burberry en todo el mundo, incluyendo Benjamin Clementine, George Ezra, Jake Bugg y Tom Odell.
'17 Years of Soundtracks' se lanzó hoy en la página curada de la marca en Apple Music, como una lista en evolución y página de entrevistas, donde se añadirá más contenido la próxima semana y culminará con la adición del soundtrack del último show de Christopher Bailey en Burberry el sábado 17 de febrero.
Explora '17 Years of Soundtracks' en exclusiva en Apple Music.
El show de Burberry de febrero de 2018 tendrá lugar en Londres a las 17:00 GMT el sábado 17 de febrero y se retransmitirá en directo en Burberry. com.